Indulge and Fight the Bulge – Top 3 Isagenix Recipes for Peak Flavour and Performance
Losing weight and looking great can be difficult, especially when it requires eating the same thing day in and day out. While some may be put off by Isagenix and similar programmes due to the lack of variety in their diets, there are some terrific tasting recipes that solve this all too common dilemma. Here are three of our favourites:
Delicious Sea Salt and Caramel IsaDelight Cups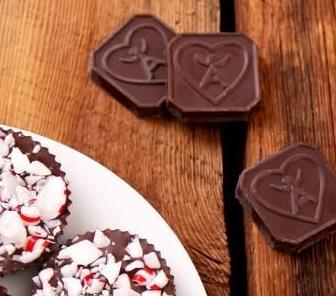 Unless you're one of the few Brits who lack a sweet tooth and aren't fond of chocolate, chances are you'll find yourself wanting to indulge in something decadent and chocolatey from time to time. When that time comes, you can settle the craving with these Sea Salt and Caramel IsaDelight Cups.
You can also save the guilt trip for another day. Since they're made using Isagenix's most popular chocolate products, you can enjoy each and every bite with minimal guilt and maximum satisfaction!
Ingredients:
Instructions:
In a microwave safe bowl, warm the IsaDelight chocolates and coconut oil in the microwave for 30 seconds. Stir the chocolate and coconut oil, then microwave the mixture for an additional 30 seconds. Stir the mixture until it is nicely melted and smooth. Be careful not to cook for too long.
Add the remaining ingredients and thoroughly stir until well combined.
Place six paper cupcake liners into a muffin pan and pour the mixture into each cup until they're approximately 1/4 full.
Place the pan in the freezer to harden for about two hours. Then, remove the cups and enjoy!
Protein-Packed Waffles
Want to mix up your breakfast routine? Why not treat yourself to some delicious, protein-packed waffles? This great breakfast option is loaded with protein and healthy, energy-boosting carbs to get your day off on the right foot.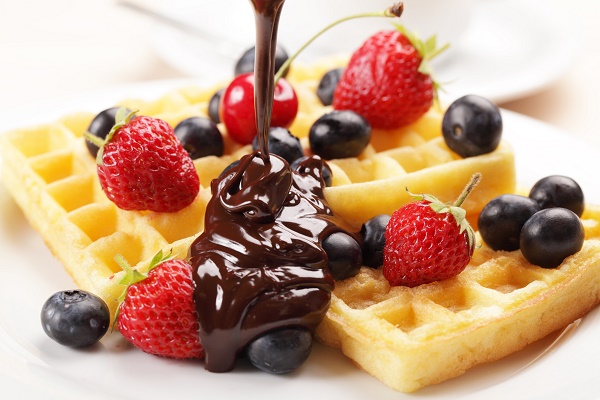 Ingredients:
60 grams of oats
60 mL of almond milk
One scoop of Vanilla IsaPro or IsaLean Pro
One IsaDelight chocolate square
Optional: berries
Instructions:
Preheat a waffle iron and coat with coconut oil or nonstick cooking spray.
Finely chop the dry oats using blender until they reach a smooth consistency.
Mix in the almond milk and IsaLean Pro and thoroughly blend until smooth and creamy.
Pour the finished batter into the waffle iron and let it cook for about three minutes.
Melt a single chocolate IsaDelight and pour the melted chocolate on top of the waffle.
That's all there is to it. You can also cook down some mixed berries over medium heat until they unlock their natural sugars and become warm and juicy. Then, pour the berries over the waffle. Of course, strawberry and banana slices are tasty and healthy as well.
Cocoa Coconut Protein Balls
Protein balls are all the rage these days, but quality ingredients are key to making these tasty treats both delicious and good for you. This recipe won't disappoint!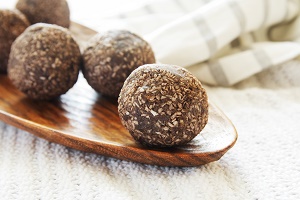 Ingredients:
120 mL of coconut milk
120 mL of coconut oil
60 grams of coconut flour
120 grams of shredded coconut
120 grams of Creamy Dutch Chocolate IsaPro
Instructions:
Add the Creamy Dutch Chocolate IsaPro, half a cup of shredded coconut, and the coconut flour into a large mixing bowl. The rest of the shredded coconut should be set aside for coating the outside of the protein balls.
Melt the coconut oil in the microwave or on the stovetop and add it to the mixing bowl with the other ingredients.
Mix the ingredients together and slowly add two or three tablespoons coconut milk until you reach the desired consistency. The rest of the coconut milk will be used for the coating.
Roll a tablespoon of the mixture at a time into balls. Then, roll each ball through the remaining coconut milk and shredded coconut.
Refrigerate for an hour and store in the fridge until you're ready to enjoy.
Like these Isagenix recipes? Have a recipe idea of your own? Feel free to reach out and share. We'd love to hear from you!
Everyone could use a little healthy variety added to their Isagenix lifestyle. With these recipes and the countless others out there with Isagenix supplements in their ingredient lists, the meal and snack possibilities are endless!
Save
Save