Isagenix While Breastfeeding or Pregnant
Is Isagenix Safe?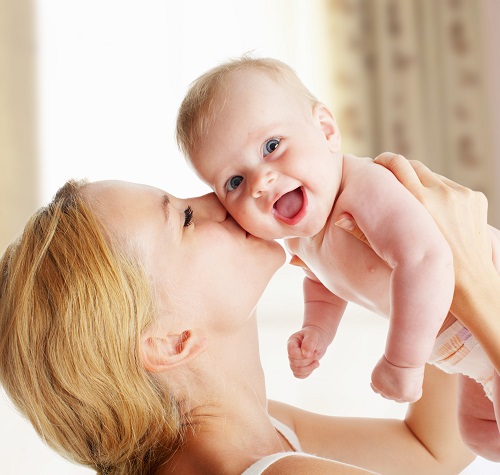 This is a question we get asked a lot, as more and more pregnant women are looking to lose weight after pregnancy or carry on with their Isagenix lifestyle post-baby bump.
The truth is many of Isagenix's healthy living products are perfectly safe for use by women who are pregnant or breastfeeding. Not only that, but Isagenix actually recommends the use of some products and that you maintain some form of your prior dietary standards during and after pregnancy.
The Post-Natal Power of IsaLean Shakes and Bars
IsaLean Shakes and IsaLean Bars are terrific sources of nutrients for pregnant women and women who are breastfeeding. Both during and after pregnancy, women need more calories, protein, amino acids, vitamins, minerals, and fibre. IsaLean Shakes and Bars are packed full of all of these, making them the perfect post-natal weight loss solution.
That being said, cleansing is not recommended for anyone who is pregnant or breastfeeding, so these safe and effective supplements should be just that, supplements. If you're pregnant or breastfeeding, you should only use these Isagenix staples in conjunction with whole grains, lean proteins, fresh fruits and veggies, and other whole, healthy foods. This will help ensure you and your little one will receive the nutrients and calories you both need.
Isagenix Products Deemed Safe Whilst Breastfeeding
IsaLean Shakes
IsaLean Shakes are delicious and highly nutritious meal replacements scientifically proven to promote safe and effective weight loss. These popular shakes are low glycemic yet are loaded with energy-boosting carbs, healthy fats, a plentiful dose of vitamins and minerals, and over 20 grams of premium-quality protein per serving. That's right; they alone can provide you and your baby with not all but plenty of the nutrition you both need.
IsaPro Shakes
Designed for those in search of a real metabolism boost, IsaPro Shakes contain a premium-quality protein blend with an impeccable branched-chain amino acid profile for optimum muscle growth, maintenance, and repair. When added to a diet of healthy whole foods, these shakes will help provide both you and your baby with superior nutrition that's second to none.
IsaLean Bars
IsaLean Bars are the perfect solution for anyone in need of a quick, delicious, and nutritious on-the-go meal. If you want the benefits of an IsaLean Shake while out and about, simply unwrap a protein and nutrient-packed IsaLean Bar for instant satisfaction. These tasty, healthy bars contain 18 grams of protein and do a terrific job of satisfying cravings, making them an ideal snacking option.
Please note, you can consume each of these products along with healthy foods and multivitamins as part of a safe and healthy diet. However, they should not be used in a traditional cleansing capacity as meal replacements at any time while you're pregnant or breastfeeding.
Isagenix for Post-Pregnancy Weight Loss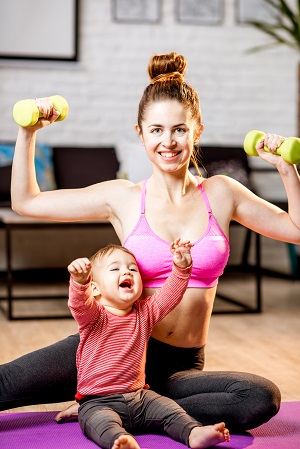 Nearly all mothers hope to quickly shed their added pregnancy kilos after giving birth, but it's important to do it in a safe manner and get permission from your doctor before beginning any dieting or exercise routine.
Nonetheless, as we've discussed, certain Isagenix products, like IsaLean Shakes and Bars, can easily be added to your daily diet to help with losing weight. That being said, when used as meal replacements, they can also lower your caloric intake at a time when additional calories are actually needed. So, make sure you compensate with an added healthy snack or two to fulfill both you and your baby's caloric needs. To maintain a good, consistent supply of milk, most breastfeeding moms need to consume at least 1,500 calories each day.
Once again, Isagenix doesn't recommend using any Isagenix UK products other than IsaLean Shakes, IsaPro Shakes, and IsaLean Bars while breastfeeding. The recommended daily caloric intake for a breastfeeding mother simply can't be sustained while participating in any type of cleansing regime.
Isagenix Products Unsafe for Use Whilst Pregnant or Breastfeeding
Whilst you should refrain from taking any Isagenix products other than the ones we've discussed, there are three products in particular that should definitely be avoided while pregnant or breastfeeding:
Ionix Supreme
A powerful herbal tonic with more than 100 botanicals and adaptogenic herbs, Ionix Supreme is an effective energy booster and stress reliever not recommended for those who are pregnant or breastfeeding.
Nourish for Life
A staple in most Isagenix programmes, this nutrient-loaded aloe based tonic helps nourish the body whilst ridding it of damaging toxins and impurities. As cleansing is not recommended for women who are breastfeeding, neither is this popular product.
Thermo GX
Designed to boost your energy and metabolic rate, Thermo GX is an excellent product that works but isn't ideal whilst breastfeeding.
Regaining Your Pre-Pregnancy Form
After you've successfully weaned your little one off of breast milk, you are more than free to resume your use of any of Isagenix's powerfully effective nutritional cleansing products. Along with regular exercise and a healthy diet, Isagenix nutritional cleansing products and programmes are incredibly effective in helping mums safely return to their pre-pregnancy forms.
On a final note, it's always a good idea to consult your physician before taking any supplements or making any dietary changes, especially if you are pregnant or nursing.