Introducing Isagenix Plant-Based Options
Some Isagenix products are now available using either dairy-based whey protein or plant-based protein. Want to cleanse your body and lose weight but prefer plant-based protein? We'll show you the various options available to you.
What is Nutritional Cleansing?
Nutritional cleansing is a dieting practice derived from the concept of intermittent fasting. Intermittent fasting is a restrictive dieting technique that typically means only eating the majority of your calories during one part of the day and fasting for the remaining time. Isagenix has reformulated the process of intermittent fasting by using meal-replacements shakes, vitamins, and supplements in order to:
Encourage weight loss
Control hunger
Regulate blood sugar
Maintain cell health
Improve cognitive function
Rid the body of toxins
Essentially, nutritional cleansing using Isagenix products fuels your body while it revamps your entire system. As a result, your body will process food more efficiently and better absorb essential nutrients, vitamins, and minerals throughout the day.
Scientific studies have revealed that nutritional cleansing can yield several benefits for those who follow this model for a dieting plan. Those who have successfully completed a diet based on nutritional cleansing have demonstrated:
Improved quality of the hair and skin
Better brain function
Improved eyesight
Continued weight loss
Healthier bones and joints
A much more efficient immune system
Using Isagenix products to support your nutritional cleanse will ensure that your body continues to receive proper nourishment while you shed weight, reveal lean muscle, and notice dramatic changes in how your body looks and feels as a direct result of your dedication to your cleanse.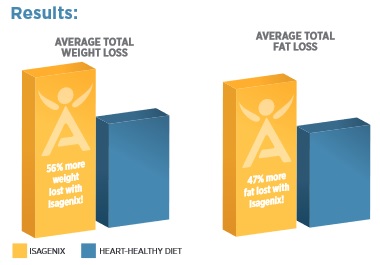 Weight Loss
Using Cleanse Days derived from the concept of intermittent fasting, dieters typically observe rapid weight loss as one of the most immediate effects. Studies have shown that when compared to restricting caloric intake, intermittent fasting has been equally as effective in producing results for weight loss. In some cases, those who embrace intermittent fasting have demonstrated more weight loss than those who have relied on reducing their caloric intake alone. A cleanse supported by Isagenix products will help you achieve your weight-loss goals.
Controlled Hunger
When you supplement with Isagenix products during a nutritional cleanse, you will not have to worry about getting hungry. By replacing two meals per day with Isagenix IsaLean shakes, you will receive all of the nourishment and filling protein that your body needs to maintain both muscle-building and fat-burning metabolic processes. Furthermore, you will consume fewer calories during your main meal at the end of the day. In addition to meal-replacement shakes, Isagenix also offers snack options to keep hunger at bay and continue to fuel your body all day long.
Better Blood-Glucose Responses
When you nutritionally cleanse, you help your body return to homeostasis and reverse the damage done by repeated doses of unhealthy foods and the improper nutrition of your previous diet. Nutritional cleansing will increase your body's sensitivity to insulin, meaning that your system will use glucose to its advantage. In effect, your body strengthens its capacity for glucose uptake, which creates balanced blood sugar levels over time.
Improved Brain Function

Completing a nutritional cleanse has a potent effect for neurological and brain function. In fact, studies have shown that nutritional cleanses can reduce the risk of neurological degeneration in addition to improving memory and boosting the capacity to learn information. Scientific evidence has unveiled that dieting this way can even produce regeneration and restoration of brain cells. This, in turn, increases serotonin, improves mood, and contributes to a better overall sense of wellness.
Nutritional cleansing can also raise your body's ketone levels. When your body enters ketosis, you receive better functionality of the brain, including boosted antioxidant properties and improved mitochondrial function.
Cellular Maintenance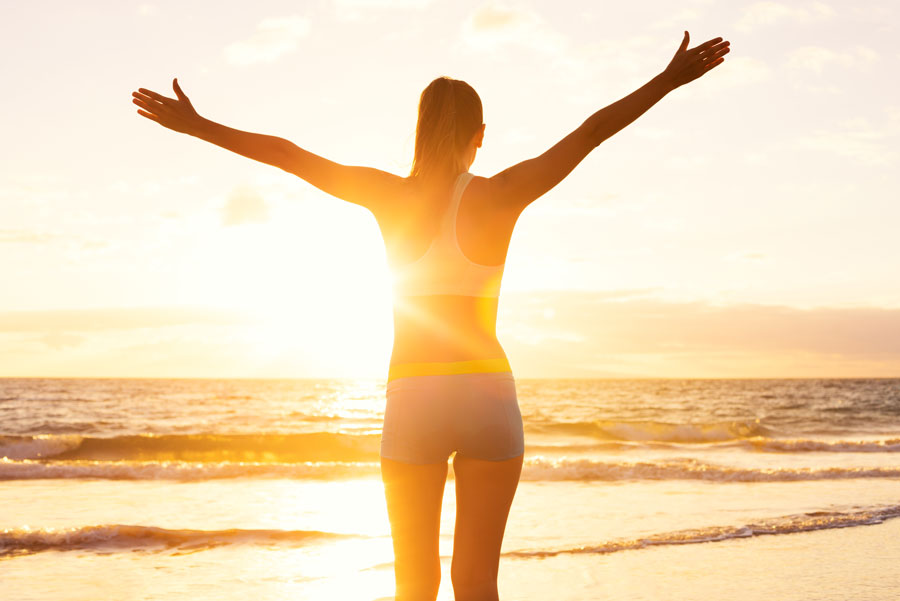 Nutritional cleansing will promote your body's capacity to target cell regeneration and repair. Though this is no miracle formula by any means to prevent aging, Isagenix products will help your body's metabolism function properly, promoting optimal cell function and indirectly fighting against your body's natural aging process.
Detoxification of the Body
Just as it sounds, nutritional cleansing rids your body of toxins. As you work through your diet on the Isagenix program, your body will naturally eliminate toxins and other contaminants that have built up in your system for years. Not only will you lose weight, but your body will also be primed to repair itself and heal the damage that a previously unhealthy lifestyle has caused.
A nutritional cleanse enhances your body's capacity to eliminate toxins from your cells, encouraging proper absorption and processing of the macronutrients, vitamins, and minerals that you consume. As you continue to work through your Isagenix diet plan and nutritional cleansing, you will notice significant changes in both how you look and how you feel.
Further Information About Plant-Based Protein
You may have some additional questions regarding the new line of Isagenix Plant-Based products. Although traditional protein supplements have incorporated whey protein for years, plant-based protein products are on the rise and can provide just as many nutritional benefits as whey protein.
The plant protein used in Isagenix Plant-Based products is a protein complex derived from whole-grain rice and pea protein isolates. Isagenix proteins are specifically designed to foster proper weight management and stimulate the building of lean muscle.
One way in which plant-based proteins differ from animal proteins is the makeup of their amino acids. Typically, plant-based proteins do not offer a complete profile of amino acids necessary to sustain healthy metabolic processes. Do not be alarmed, however, because the unique Isagenix formula combines both pea and rice protein sources into a signature blend that delivers a complete chain of amino acids to fuel your body. Essentially, you get all of the benefits of our whey-protein products without having to worry about consuming any dairy.
Plant-based Isagenix products are an excellent option for those with dairy allergies or sensitivities. Not only are these products lactose-free, but they also a kosher, gluten-free, and contain no soy products.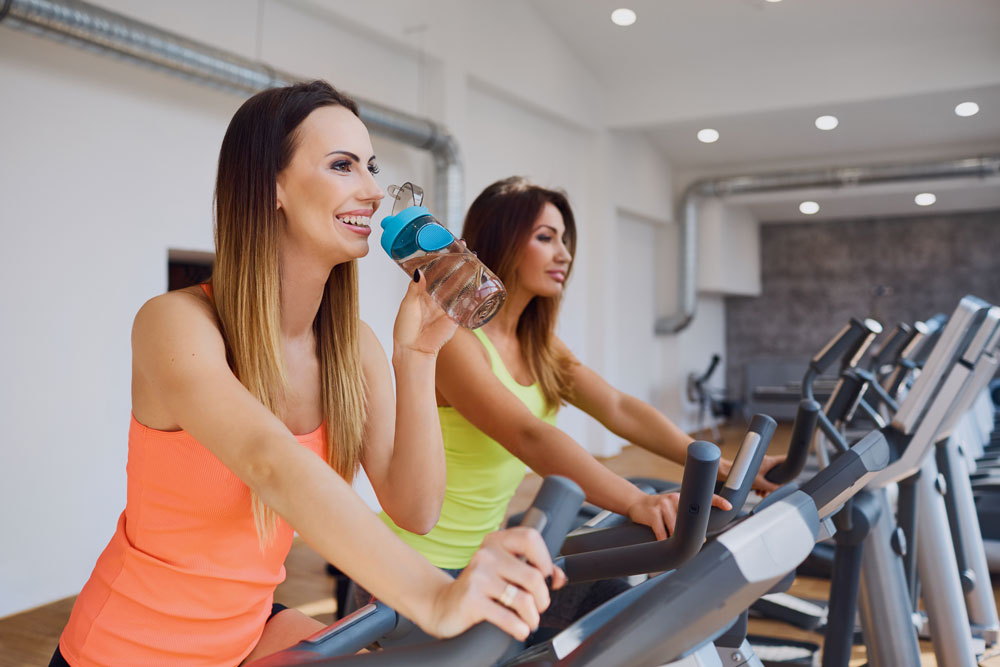 When weighing their options between whey and pea proteins, many customers seek more information about the specific differences between each product. Scientific studies have been performed in order to compare the effects of whey and pea proteins on muscle building and repair. Research suggests that there is no observable difference between those who use either protein source.
In one recent investigation, researchers created and performed a scientific study to compare results among sample groups of young men. The subject groups used whey protein, pea protein, or a placebo twice per day as a dietary supplement for nearly three months. Between the two sample groups that supplemented with whey and pea protein, researchers could not find any notable differences after observing the muscle development and density of those subjects. As a result of this study, researchers concluded that the physiological effects of both whey and pea protein sources are essentially the same.
While the study concluded that whey and pea protein have similar outcomes supporting both muscle growth and development, it also revealed some important information regarding pea protein as the ideal plant-based protein source. For example, the study revealed that pea protein supersedes soy products when used as supplementation among athletes. Pea protein also contains high amounts of arginine, an amino acid that helps flush the body of excess concentrations of ammonia and that supports healthy heart tissue. Of all plant-based sources, pea protein constantly stood out as the most superior choice.
Ultimately, pea protein acts as an ideal substitute for whey protein, especially when allergens are of primary concern for consumers. While pea protein on its own may not offer a complete amino acid profile, when combined with a protein source like the rice protein found in Isagenix plant-based products, your body will be nourished with all of the amino acids that it needs to sustain proper protein synthesis, weight management, and muscle building. Isagenix formulates its dietary supplements and meal-replacement options using the highest quality ingredients. We believe that our customers deserve only the best in order to achieve their desired weight-loss goals and feel great along the way!