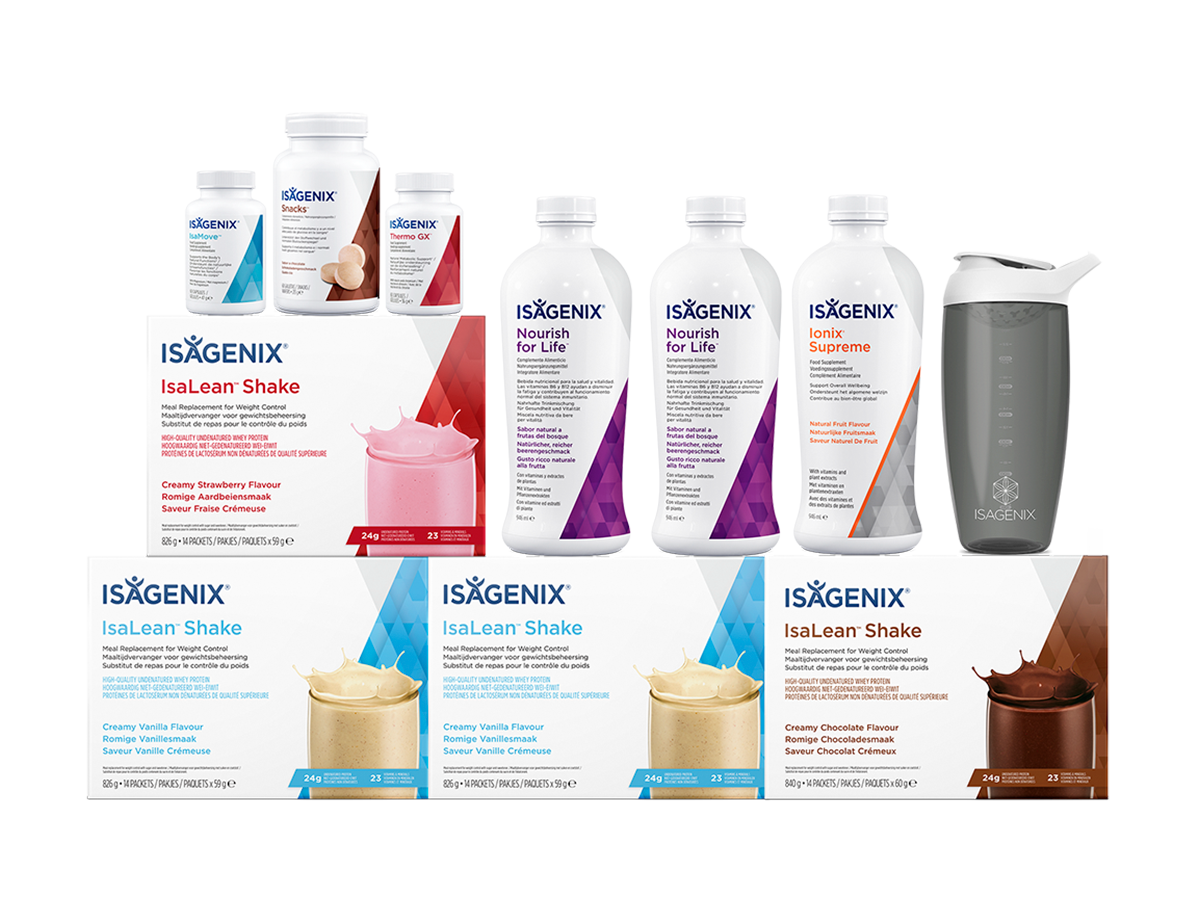 Isagenix 30 Day Weight Loss System
The 30 Day Weight Loss System has every product needed for a great introduction to the Isagenix weight loss programme. It's much more than a temporary fix. It's a comprehensive nutritional cleansing programme containing a month's worth of nutritious meal replacement shakes, snacks, vitamins and cleansing products.
Please note: if you are aiming to lose 10kg or more, we recommend the bigger
Weight Loss Premium Pack
for your first month, and this pack for subsequent months.
Download the Weight Loss System Guide
for more information about how this programme works, what kind of results you can expect, recipe ideas and more.
Lowest Price
£345 £293 (Save 15%)
Clicking 'Buy Now' will direct you to the 100% secure Isagenix UK website, where you will complete the purchase at the lowest guaranteed prices. All United Kingdom orders are shipped fast from the London distribution centre and most arrive in 3-5 days. All first time orders have a 30 day money back guarantee.
Experience Increased Energy and Weight Loss!
The 30 Day Isagenix Weight Loss System has helped 1000s of people across the world achieve their weight loss and health goals. Here's some examples: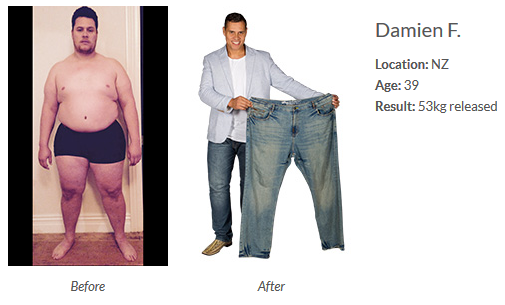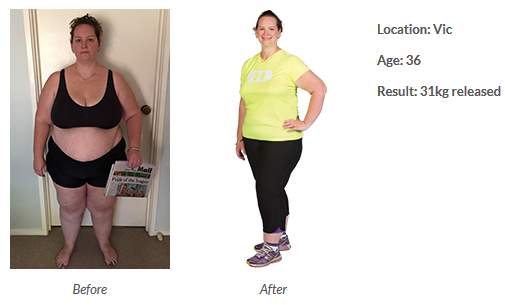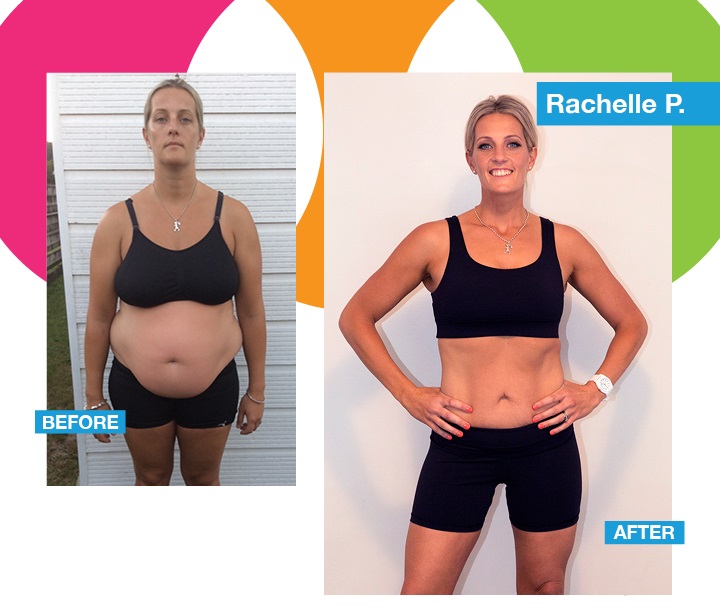 How Much is the 30 Day Weight Loss System?
Preferred Customer on Autoship = £255.98 sign up fee. Sign up to the Autoship programme to have access to the cheapest wholesale prices year round and get your Isagenix programme delivered straight to your door every month. Autoship can be cancelled at any time, even after you take advantage of the cheaper prices on your first order! There are no locked in contracts of any sort.
Preferred Customer = £255.98 + sign up fee. You can still get access to cheaper than retail prices, however this option will cost more than signing up to the autoship programme.
Full Retail = £344.11. If you prefer not to sign up for autoship or pay an annual fee, you can purchase the products at full retail price.

Why Choose Isagenix?
What You Get in The Isagenix 30 Day Weight Loss System:
You're not stuck fasting and only drinking shakes with the Isagenix 30 Day Weight Loss System. You'll also be able to enjoy one 400-600 calorie meal of your choice and various snacks throughout the day.
4 x Boxes of IsaLean Shake (available in Creamy Dutch Chocolate, French Vanilla or Strawberry Cream. Choose all four of one flavour, or mix and match!)
1 IsaShaker
IsaLean Shakes
IsaLean Shakes are designed to serve as complete meal replacements and provide people with creamy and delicious on-the-go nutrition. IsaLean Shakes are available in three tasty flavours and come in canisters or individual sachets.
Ionix Supreme
Ionix Supreme is a rich combination of minerals, vitamins, and trace elements proven to help relieve stress-related fatigue and keep you alert and performing at your very best.
Nourish for Life
Nourish for Life nourishes your body with nutrients, antioxidants, vitamins, and minerals that enhance its ability to expel toxins. Designed to make nutritional cleansing as easy and effective as possible, a glass of Nourish for Life on cleanse days goes a long way!
Thermo GX
Thermo GX utilises a proprietary blend of green tea, cayenne, cinnamon, and ginseng to increase your body's metabolism and provide you with the boost you need to reach your weight loss goals. If you're looking to lose weight and need a safe and effective energy boost, Thermo GXwill provide you with exactly that.
Isagenix Snacks
These healthy snacks are tasty and loaded with protein, making them great for cleansing and curbing hunger. Perfect for any time of day, Isagenix Snacks fill you up with a perfectly balanced blend of all-natural whey proteins, casein proteins, and healthy carbohydrates for energy.
IsaMove
IsaMove promotes good health by helping to keep your heart and cardiovascular system in perfect working health. The herbs and magnesium contained in IsaMove help stabilise cells and improve nerve transmissions, which are vital functions needed for good health. Thus, IsaMove is a core staple of Isagenix's nutritional cleansing programme.
With an array of products proven to help detoxify the body, jump-start weight loss, and promote good overall health, the Isagenix 30 Day Cleanse is a must for anyone not satisfied with their weight, health, or way of life.
★★★★★

based on

1

reviews.
Overall rating:
All in one solution
★★★★★
"
I couldn't recommend this 30 day weight loss solution enough! I am nearly at the end and the results are fab. I am booked to go holiday soon and already I feel more confident.
"
Save
Save
Save
Save
Save
Save
Save
Save
Save
Save
Save
Save
Save
Save
Save
Save